Creative Cardboard
Engineering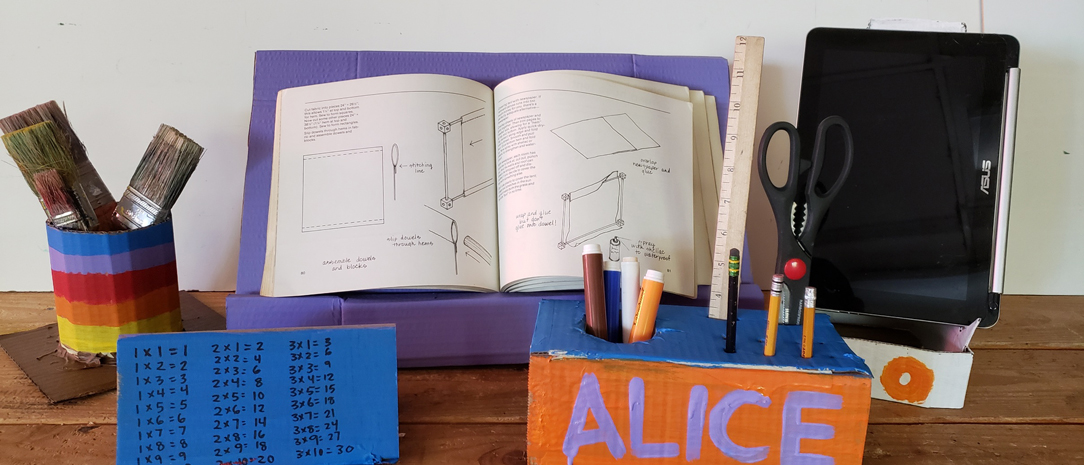 Kids Carpentry has gone virtual!
Sign up
for one of our Creative Cardboard Engineering classes and learn a new skill from the safety of your home.
In all classes kids will learn basic cardboard manipulation including the Makedo cardboard engineering system and then be guided step by step to build an amazing project of their own design. All classes are taught on zoom with live instructors and run 6 weeks for 60 minutes a day. Some tools will be provided and mailed to your address before the class begins. Click the Registration button to view open classes. Please note that registration closes 1-2 weeks before classes start so you will receive your materials on time.
Fall 2020 Themes
Mask Making – Kids will have an opportunity to make multiple masks with maximum creativity. Use them for Halloween or throw your own Masquerade Ball at home!
Costumes – Just in time for Halloween! Kids will make their own wearable costumes designed and fit just for them. Kids should come to class with an idea of what kind of costume they want to make.
Monsters – Did you know there is a friendly monster inside every cardboard box just waiting to be set free? In this class we will imagine what the monster looks like and then bring it to life.
Deskcessories – We could all use an organized space to do our school work this year. In this class we will be building a personalized lap desk as well as other desk accessories to keep virtual learning organized and fun.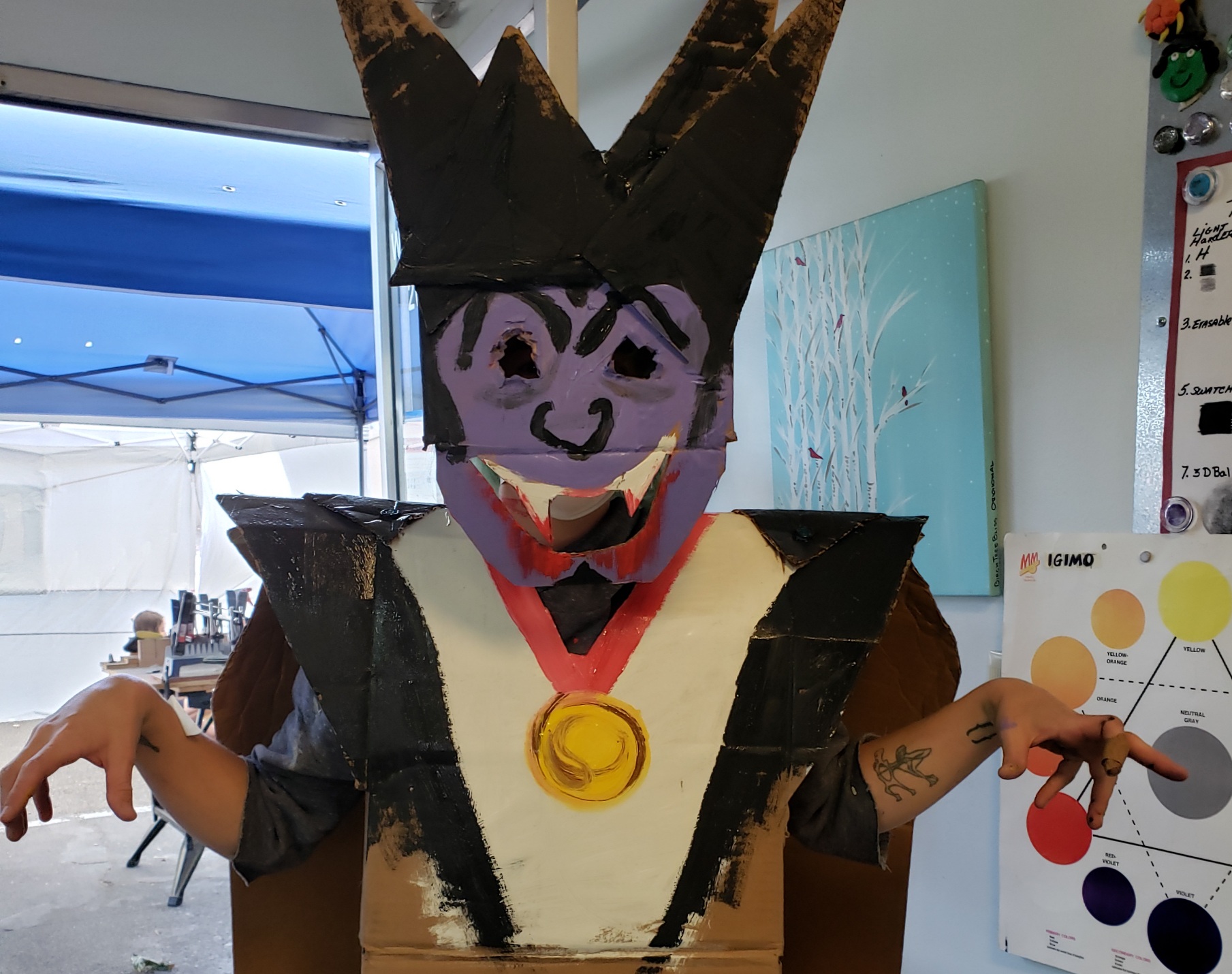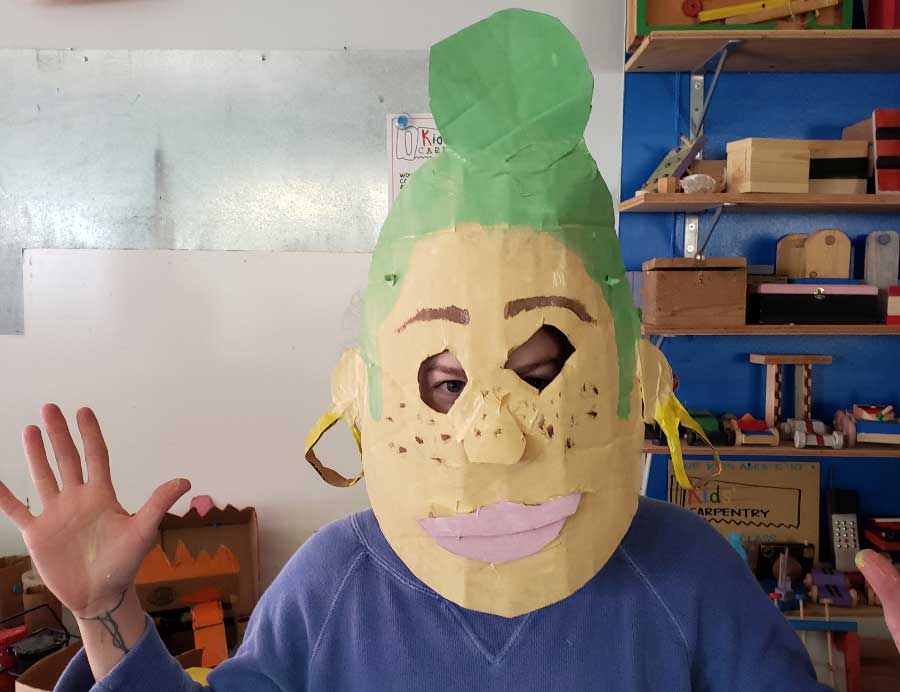 Winter 2020 Themes (coming in November)
Holiday Gifts – It is harder than ever to shop for a unique gift for friends or family. In this class we will create thoughtful handmade gifts sure to produce a smile.
Party Decorations – Whether you are preparing for a home holiday party, a birthday party or you just want to show your party attitude all year long, we will help you make festive and colorful decor for your room or the living room.
Don't see a time that works for you? Contact us about adding virtual classes or about in person private and small group carpentry lessons at our Columbia City Workshop.