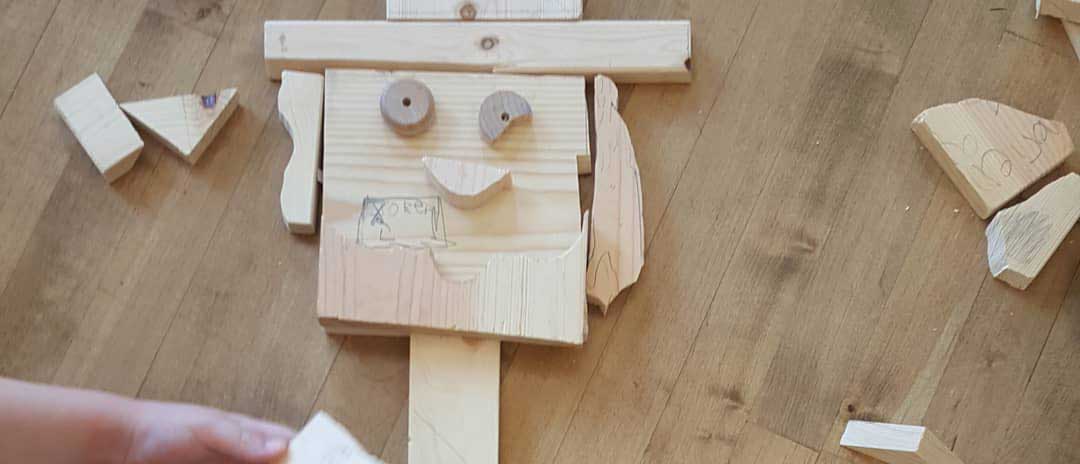 Weekend Classes in Columbia City
6-8 Week sessions run 90 minutes on weekends at our Columbia City Location. This is a unique opportunity for kids to have an hands on building experience with a small group setting. Each child will go home with 2 or more toys that have crafted and painted by hand. Open to ages 5-13.
Summer and Break Camps
Half day summer camps for kids ages 6-13 at our Columbia City Workshop and Community Centers throughout Seattle. Camps run 3+ hours for 3-5 days. Our camps are a great way to immerse your young person in the thrill of woodworking! Themed and regular building camps are an great way for kids to try something new while gaining invaluable skills. New in 2019: Girl Power, Puppet Theatre, Castles and Framed in Art.
Birthday Parties
Kids' Carpentry Birthday Parties are a 2 hour hands-on toy building event. First, our instructors lead a tutorial on measuring, tools and safety. Then, each child will choose the project they want to make and will build it from scratch. At the end, kids will have the opportunity to paint their projects while you set up cake or other snacks.
Birthday parties are for kids ages 6 to 13 and can serve groups as small as 5 and as big as 15. The birthday child is free, contact us for pricing. Parties can be booked any day of the week with advance notice. For examples of projects, please see our Project Gallery page.
Private Lessons (New!)
We teach private lessons at our Workshop or in your home for kids of any age and experience level. We can do a single lesson or a series; all lessons include general carpentry and safety techniques and will focus on any subject or project you can think of. Private Lessons include individualized instruction, all the behind the scenes preparation for your project, and most of the tools and materials. Contact us to get started.
Adult Classes
Coming Soon!